Is the working principle of the spray pump head and the ordinary cosmetic pump the same?
A: Not the same, definitely not the same. The reasons are as follows:
The function of the spray pump head shows that the sprayed liquid should be atomized, and the quality standard of the spray pump is based on the atomization effect. The better the atomization effect, the better the quality standard of the spray pump. The higher it is, of course, in addition to this, there is also a problem of range. The stronger the explosive force, the farther the spray distance will be, and the more powerful the spray will be. Relatively speaking, the atomization effect of the spray pump will be better. Another is the spray angle problem, the working principle of the spray pump, generally, we all require between 30 degrees and 45 degrees, because only such an angle can focus and atomize more, the sprayed liquid is foggy and powerful, if the angle If it is too large, the atomization will appear weak and loose, the fog will become water droplets, and the mine spray pump will be too weak to drip, so that the spray will not be uniform, and the receptor will not float when it is fogged.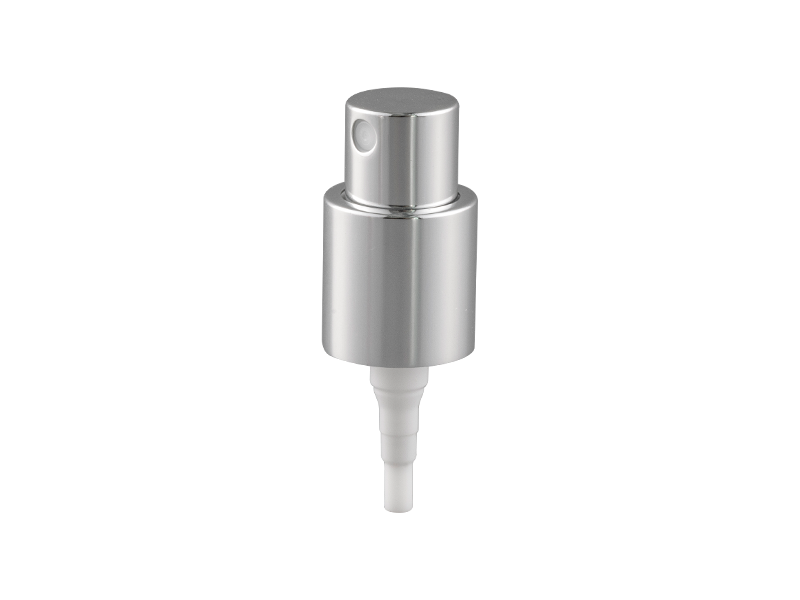 Founded in 2018, 
Zhejiang Charm Pack Co., Ltd
 is China 
Cosmetic Pumps Manufacturers
 and 
OEM Custom Cosmetic Pumps Suppliers
, which located in Shangyu city, Zhejiang provice, has the advantage of location which is closed to Ningbo and Shanghai. Charm Pack mainly engages in innovation, research and development (R & D), manufacturingand serices for Lotion pump, Arless pump, Fine Mist Spray etc.With GMP-L evel workshop,fully imported motor inject machine and utomatic image detection and assembly, Charm Pack have accumulated rich experience in process and quality management,forming a set of research and development design, mold manufacturing, production, product testing and other complete industrial chain, offer 
Cosmetic Pumps Wholesale
. Through technological innovation and product development,Charm Pack focuses on customer demand and constantly strive for excellence in quality to meet customers' constantly upgrading product needs.